Hello bookish friends! I was nominated by the lovely SincerelyKarenJo for the Unique blogger award! Thank you so much and make sure to check out her awesome blog and send some love over!
Rules:
Display the award!
Thank the person who nominated you, and post a link to their blog on your blog.
Answer the questions they've written for you!
Nominate 8-13 bloggers and give them three questions in the spirit of sharing love and solidarity within our blogging family!
If your life was made into a movie, who would play you? Why?
OMG, I have NEVER thought about this question and have no idea how to answer this😱 I had to google "asian actresses" to find some since I actually don't watch much asian shows even though I'm asian lol.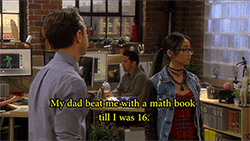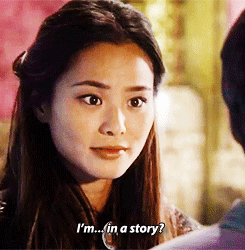 Well, maybe Brenda Song or Jamie Chung? I think they're both too pretty to play plain old me 😂 And they're actually known for being very extroverted and outgoing roles. So playing me would definitely be a challenge since I'm so quiet.
If you were stranded on an island, what 5 things would you wish for?
OMG, another tough question!
Probably, food, water, a house, books and music?
I think those five things would keep me going and I wouldn't be stranded on an island anymore, I will be free of people (YES)!
What are some books you're looking forward to reading for the rest of 2018?
This is going to be a long list, but some I'm excited to read are: (Some of these books are out already, but my local library takes FOREVER to get them)
Catwoman by Sarah J. Maas, Furyborn, Reign the earth by A.C. Gaughen, Always never yours, The continent, Emergency Contact, Your one and only, Our dark stars, and a TON MORE! There are a lot of interesting books coming out this year and I can't wait to get my hands on them!
My Nominees:
My questions:
What is your most recent 5 star read and why?
If you could visit any fictional place, where would you want to go and why?
What is your favourite mythological story and tell us more about it!